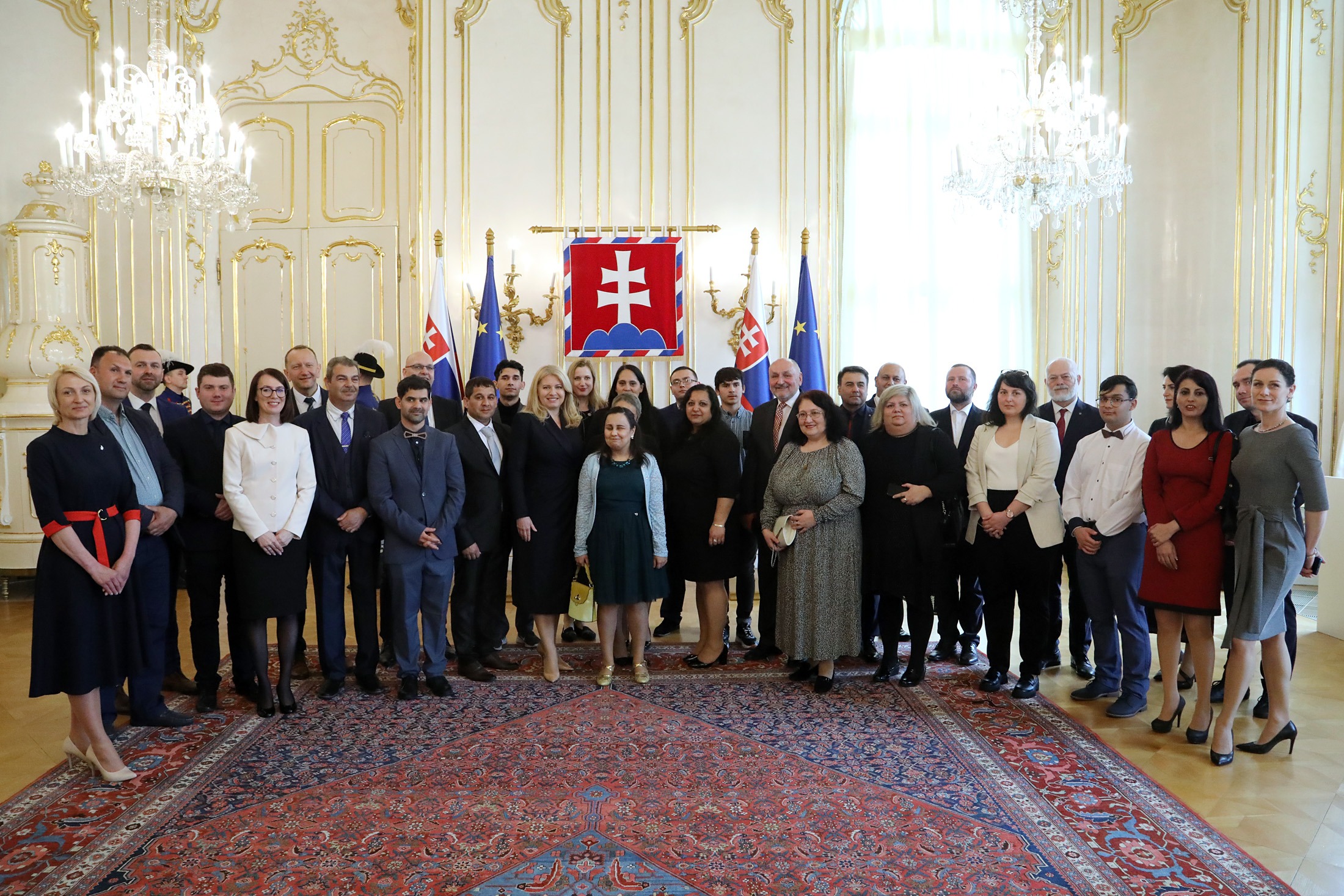 We took part in the meetings with the Slovak president and foreign embassies
On 18 April, as a laureate of the Roma Spirit 2022 award in the category of Act of the Year, we participated in a number of cordial working meetings where we had the opportunity to talk about our work in promoting the rights of Roma in Slovakia.
At the invitation of the Ambassador of the Kingdom of the Netherlands in Slovakia, Ms. Gabriella Sancisi, together with other award winners, we attended a gala luncheon where we had the opportunity to meet representatives of the diplomatic corps and various institutions. Among others, we had the opportunity to talk about the situation of the Roma minority, especially Roma women and children, with the US Ambassador to Slovakia, Mr. Gautam Rana.
At the Presidential Palace, we were received by President of the Slovak republic Zuzana Čaputová, who praised the admirable perseverance of the awardees and their ability to see the other person above all as a human being. She urged us to continue our work and not to give up, as exclusion and hatred have a chance to be defeated only if we together expand the space of humanity and solidarity.
It was also great to meet the other award winners and finalists and to spend an enjoyable day with them in Bratislava.
Thank you for inviting and organizing all the Roma Spirit team meetings.
Photo credit: Poradňa and Roma Spirit