Promoting Roma equality in Slovenia and Slovakia
The project aims to promote and protect the rights of Roma who face human rights violations and discrimination by raising societies and stakeholders' awareness, enhancing implementation of non-discrimination legislation and empowering Roma to seek legal remedies, in Slovakia and Slovenia.
We respond to ongoing multiple disadvantages and structural inequalities that Roma minority in Slovakia and Slovenia faces in education, housing, employment and healthcare as well as lack of access to justice in cases of discrimination and other human rights violations in both countries.
Within the project we will carry out monitoring on discrimination against Roma and their access to justice, training for legal professionals on anti-discrimination law/minority rights and training for Roma activists on how to challenge discrimination by legal remedies. Apart from providing legal aid to Roma facing human rights violations, we will also report discrimination cases to the Slovak equality body and advocate for implementation and adoption of relevant policies and measures addressing discrimination of Roma towards the state authorities.
The project immediately develops our long-term work on the protection of human rights of Roma in Slovakia.
We realize this project from 1 April 2022 to 31 March 2024 – in cooperation with the partner NGOs Minority Rights Group Europe based in Hungary and EPEKA, Slovenia.
This programme is funded by the European Union.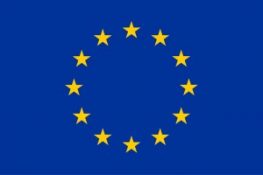 This content represents the views of Poradňa pre občianske a ľudské práva only and is its sole responsibility. The European Union does not accept any responsibility for use that may be made of the information it contains.