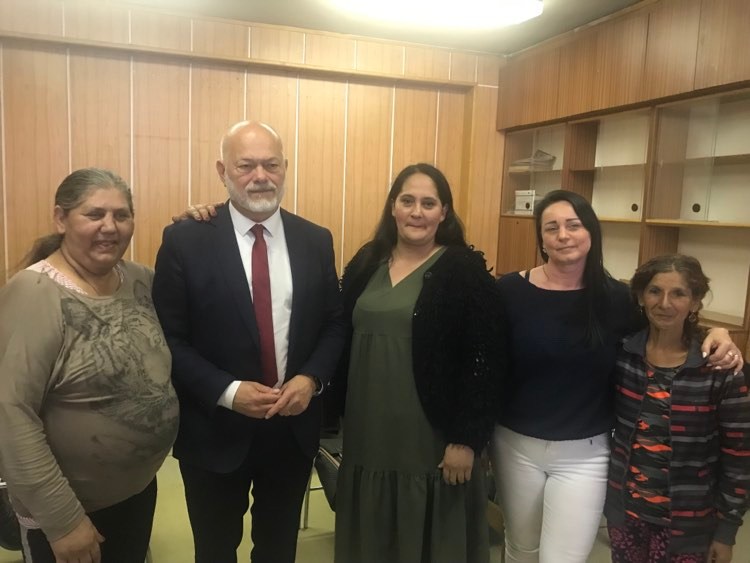 We spoke with the Government Plenipotentiary about discrimination of Roma in a village Hermanovce
Together with Roma women activists from a village Hermanovce, on May 6, 2022, we met with the Slovak Government Plenipotentiary for Roma Communities, Ján Hero, and spoke with him about discrimination that Roma face in this village.
In particular, we talked about discrimination against Roma children in access to education at the local primary school. We followed on the judgment of the District court in Prešov from November 2021, which ruled that the primary school in Hermanovce illegally educated Roma children in special classes for intellectually disabled children.
We also talked about the lack of access of many Roma men and women in the village to drinking water and access to adequate housing.
Together with the cooperating activists, we called on the Plenipotentiary to take steps, in cooperation with the municipality, to ensure that Roma children in Hermanovce have equal access to quality education without discrimination and equal access to drinking water and adequate housing for disadvantaged Roma.
We will continue to monitor further developments in the village and will continue to advocate for the necessary changes.