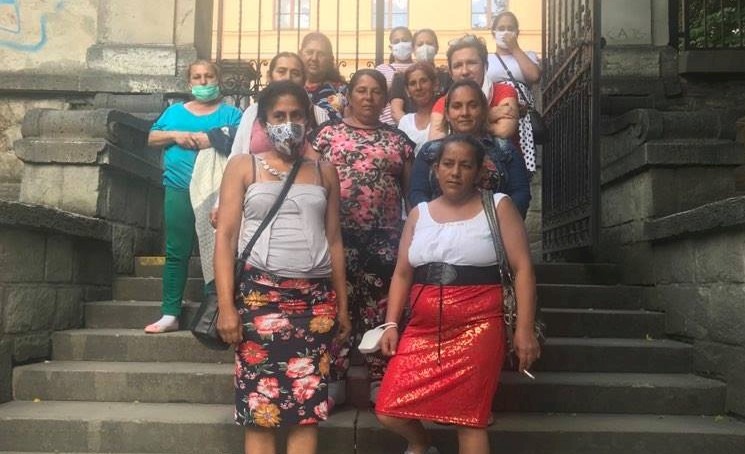 Roma women activists planned further advocacy activities to protect their rights at the meeting in Prešov
On June 10 2021, we organized another meeting of a group of Romani women activists in Prešov, who, with our support, have long pursued rights of Romani women in Slovakia. Due to the second wave of the pandemic, we met in person over a long period of time.
At the meeting, Romani activists spoke about the various exposures of discrimination and other violations of rights that Romani women faced in their communities. Some of them have also turned to the Slovak Public Defender of Rights with our support in recent weeks, filing their complaints and pointing at the unequal access of disadvantaged Roma minority to coronavirus vaccination or inadequate control of compliance with anti-pandemic measures in their communities by the police, indicating racial profiling.
At the meeting, we also talked about further concrete steps to enforce the adoption of a law in Slovakia that would make it possible to compensate illegaly sterilized Romani women. Romani activists from the group very positively perceive the recent adoption of the compensation law in the Czech Republic and believe that this development could help to achieve the same goal in Slovakia. In this regard, some of the women plan to attend a meeting of the Slovak Parliamentary Committee on Human Rights, which is due to discuss this issue in the near future.
This meeting of Romani women was organised thanks to the support of Slovak-Czech Women' s Fund. 
Advocacy activities planning at the meeting are carried out within the project "Promoting the human rights of the Roma minority through the use of legal means of protection and in cooperation with local Roma activists" supported by the program Active Citizen Fund – Slovakia, which is funded by the Financial Mechanism EHP 2014-2021. The program is managed by the Ekopolis Foundation in partnership with the Open Society Foundation Bratislava and the Carpathian Foundation.