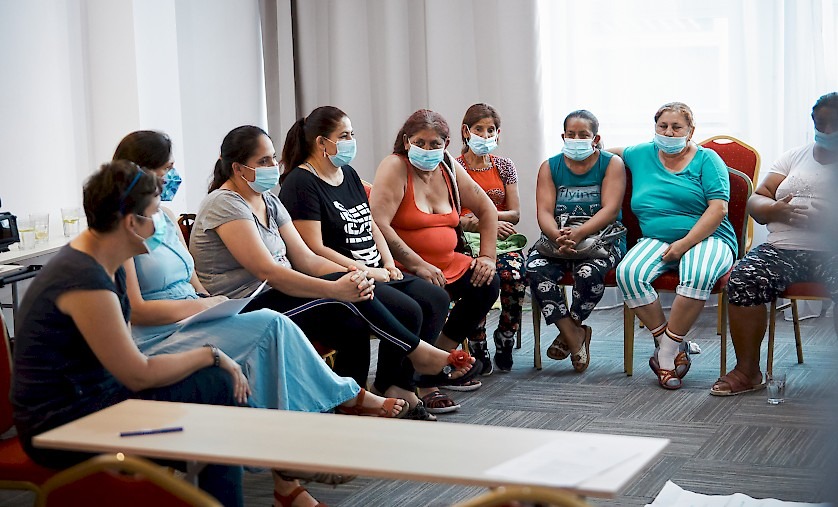 Roma activists pursue justice for illegally sterilized Roma women
On 9 – 11 July 2021, we met in Košice with a group of committed Roma women, with whom we have been pursuing justice for illegally sterilized Romani women for a long time.
At the meeting we planned together:
specific actions towards the responsible state authorities in order to ensure that injured sterilized women are finally compensated;
a joint podcast with a local NGO – Women's Circles to make the stories and experiences of Roma women more visible to the general public;
we were greeted from a distance (online streams) by our guests Elena Gorolová – a Roma activist from the Czech Republic, Zuzana Krišková from Women's Circles and Barbora Bukovská – the founder of our NGO, who have been supporting us in our efforts for a long time.
We will carry out our plans together in the near future. Follow us on social networks and our website.
Thanks to Ján Varchol for the photos.
We held the meeting thanks to the financial support of the foundation Sigrid Rausing Trust.