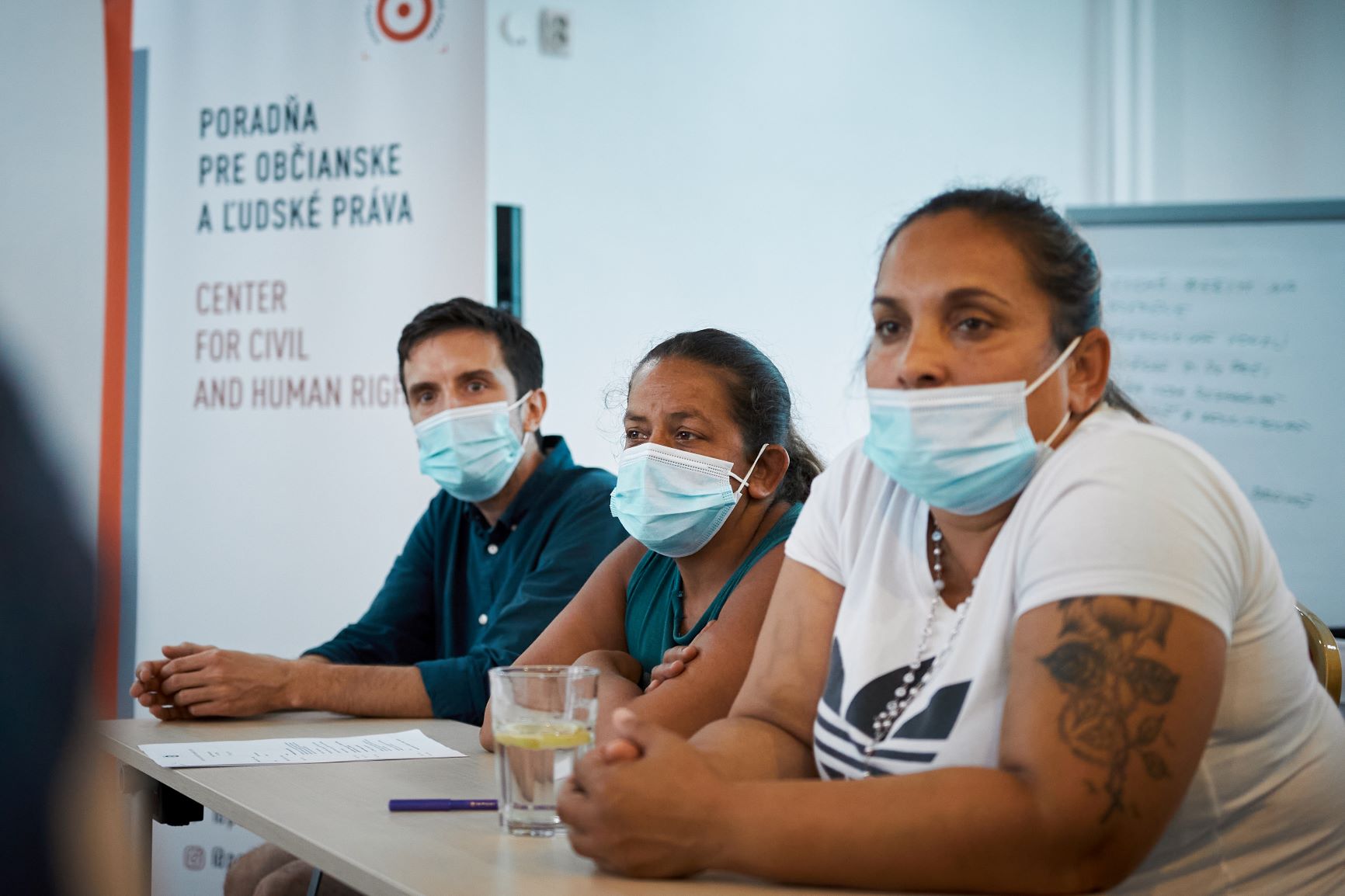 Roma activists keep striving to achieve justice for illegally sterilized Roma women. They even received letter of support from the Council of Europe Commissioner for Human Rights
On August 19 and September 10, 2021, we met with Roma women activists at two more meetings in Prešov. We have talked about our participation in the July session of the Parliamentary Committee on Human Rights on the issue of compensation for illegally sterilized Roma women and planned further follow-up activities in this regard. According to the available information, the Ministry of Justice is currently dealing with this issue. We believe that in the next period there will take place a round table with the participation of government officials, at which we will be given the opportunity to speak again together with the representatives of the injured women.
Roma activists were very pleased with the letter sent to them by the Council of Europe Commissioner for Human Rights, Dunja Mijatović, expressing solidarity and support for their efforts. In her letter, the Commissioner stated, among others:
"I am writing to you to express my support to your cause and to show that your plight is not forgotten. As Commissioner for Human Rights of the Council of Europe, it is my job to push European countries to live up to their human rights obligations."

"Your situation has touched me deeply. I can only imagine the profound impact of being denied the most basic autonomy in choosing what happens to your body, and your choices about having children, must have had on you. And how the government's failure to recognise and deal fairly with the hurt inflicted on you must have added to this pain."

"I understand the lack of progress over the many years must be frustrating and demotivating for you, and I share this frustration. However, I am truly impressed by your courage and your refusal to give up. And I can promise you that I will also not give up and will continue to stand by your side."

"I will closely follow the developments in the next period, especially looking out for any proposals made by the government. And I will not hesitate to speak up again when this is necessary. In the meantime, you have my solidarity and I wish you courage and strength in the time to come.
The letter from the Commissioner encouraged Roma activists to continue their long-term efforts.
In addition, our September meeting created a space to talk to Roma activists about: 1. / how the current pandemic deepened the unequal access of Roma children in their communities to education, which was carried out at a distance for long months, and 2. / what obstacles people in their communities faced in accessing registration to coronavirus vaccination via the Internet. We plan to draw attention to these inequalities together in the next period.
We organized these meetings thanks to the financial support of the Open Society Foundations and the Slovak-Czech Women's Fund.