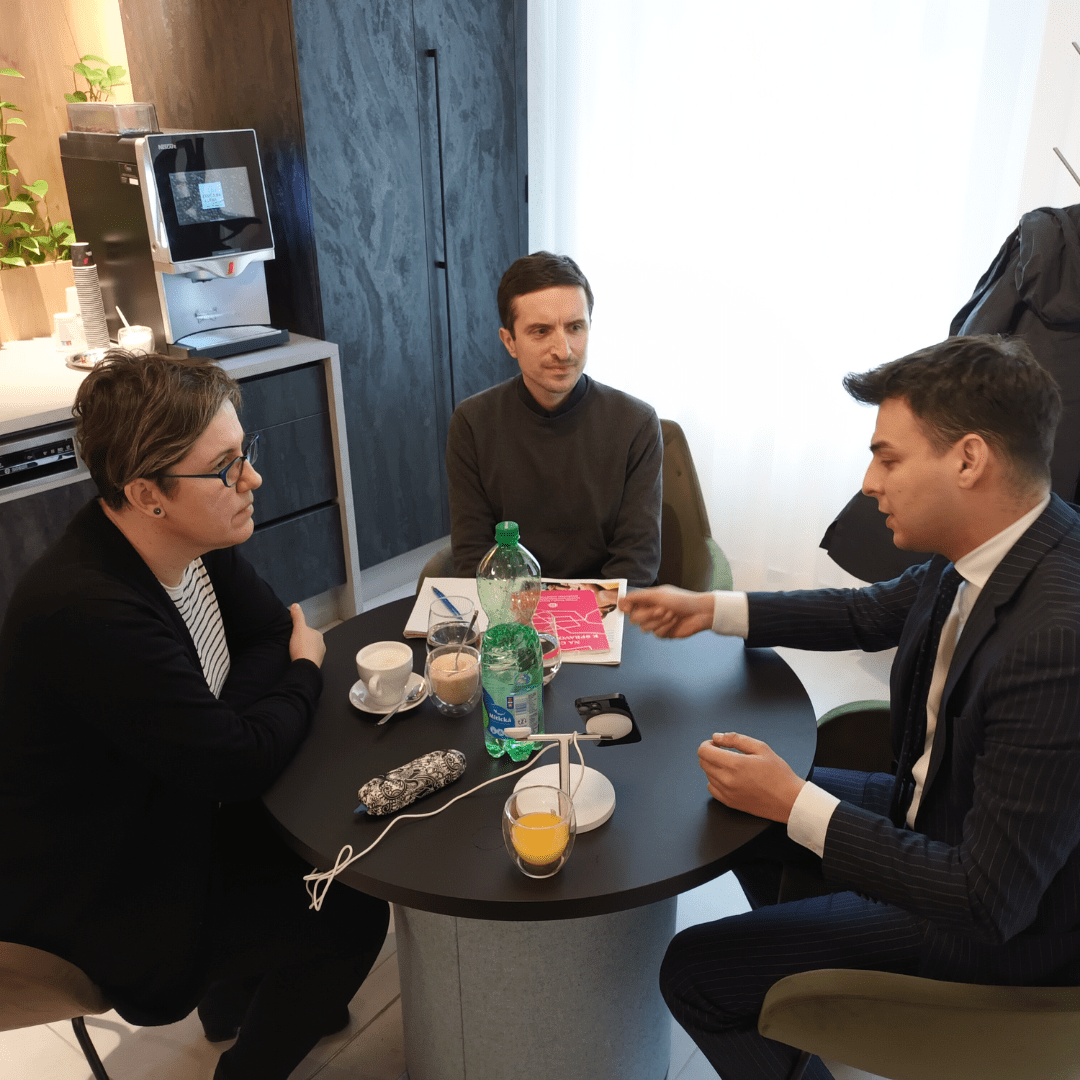 At advocacy meetings with state authorities we promoted the rights of Roma minority
In late Februrary, we carried out a working trip to Bratislava where we met with several state institutions and advocated for the necessary measures to protect the rights of Roma and Romani women.
Our trip was spurred, among other things, by the landmark Supreme Court ruling that confirmed the state's responsibility for the segregation of Roma children in Stara Ľubovňa as well as by the current developments regarding the adoption of a compensation law in cases of forced sterilizations.
With Petr Pollak Jr, Member of the National Council of the Slovak Republic (Parliament), Government Plenipotentiary for Roma Communities and Public Defender of Rights, we discussed the need to eliminate segregation of Roma children in education, emphasizing the key role of the state in this process. We also spoke to all of them about the necessary steps towards the adoption of a law that would compensate forcibly sterilised women.
We also met with the Chief Inspector of Schools, with whom we spoke in particular about the inspection activities of her office, which also focus on exposures of discrimination against Roma children in education. Her office sees discrimination in education as widespread and to effectively sanction it, its current competences, among other things, need to be strengthened.
At all the meetings, we expressed our conviction that the Supreme Court ruling we have reached will be an important tool for them to push for the necessary systemic changes in our education system.
In the coming months, we will be closely monitoring further developments on these issues and will continue to advocate for the necessary action.